These stained glass windows were installed in the First Presbyterian Church, Goshen, NY, in the spring of 2004. Stained Glass created by Sundog Stained Glass, Sugarloaf, NY, and Regina Knight Stained Glass, New York, NY.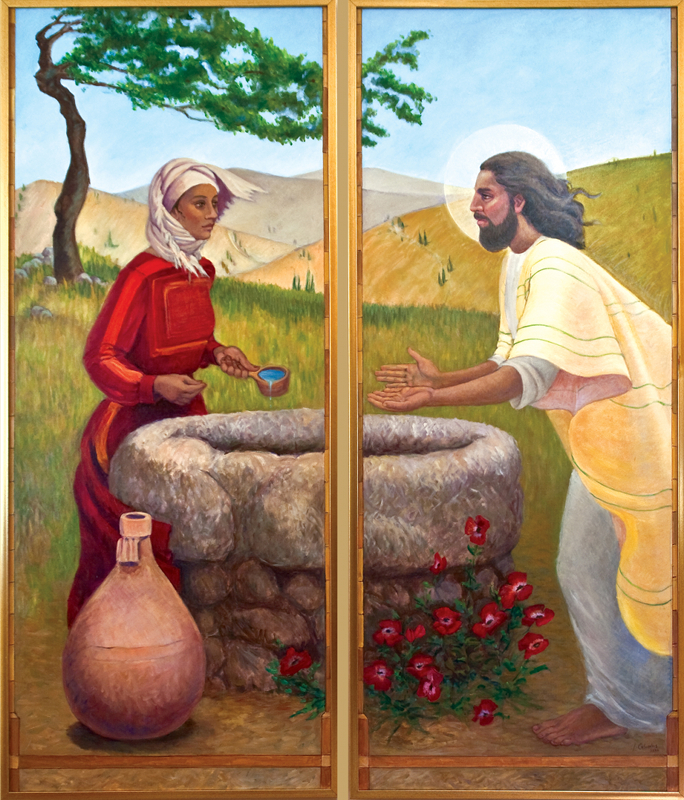 Painting, dyptich
Woman at the Well
oil 5.2 x 6 feet

Window Design
"There cometh a woman of Simaria to draw water: Jesus saith unto her, 'give me to drink'."
"As both physical and metaphysical light the window is a sacred vessel, a cosmic vehicle, carrying infinite significance."
" . . . stained glass is an art of transformation by fire, only now the material is no longer the earth but the sky."
~~ Jean Leymarie ~~